Changing Lives – One Person At A Time
Riverside Foundation is a not-for-profit, community-based organization serving adults with moderate-to-severe intellectual and developmental disabilities.
Since 1976, we have provided home and support services to more than 500 adults with intellectual and developmental disabilities at our wooded campus, which is situated along the picturesque banks of the Des Plaines River, in Lincolnshire, Illinois. Our residents are given the opportunity to develop skills and assume responsibilities for real-life work through our Riverside Work and Activity Center (RWA) in nearby Vernon Hills.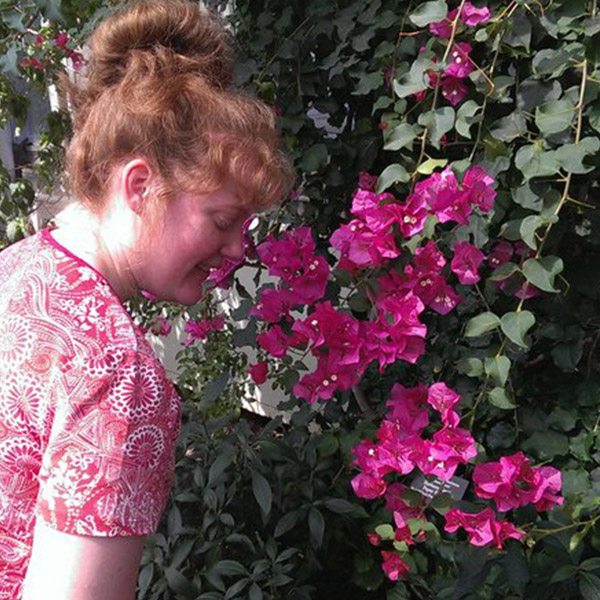 Rosalie Mulligan enjoying the flowers on the Nature Walk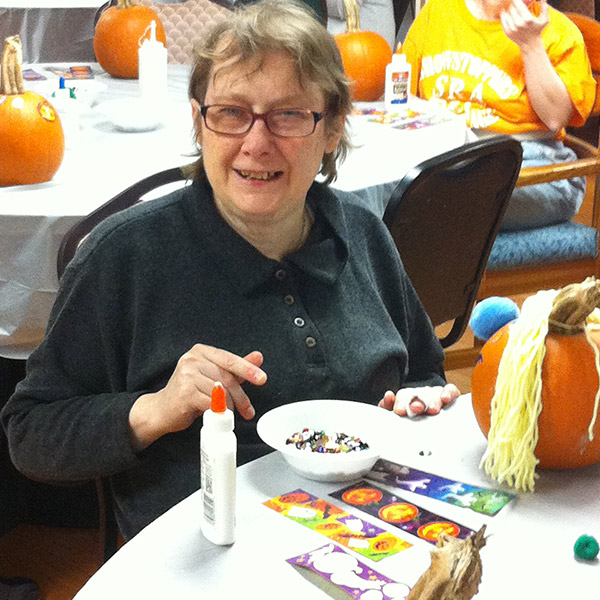 Vicky Taylor at the Women's Board pumpkin decorating event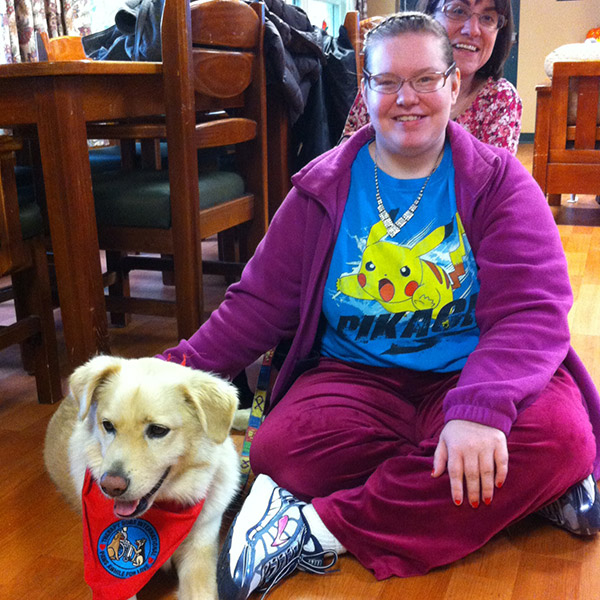 Nicole Karda enjoying Pet Therapy at the Riverside Campus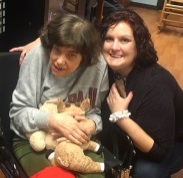 Laura Berg and staff member Sara George-Noe welcoming in the New Year
In late 2014, we expanded our services to include off-campus small group homes or CILAs (Community Integrated Living Arrangement) for campus residents choosing to take on the challenges of more independence living. Our residents will have the opportunity to live and work in their community with staff support as needed. Others will be able to pursue this option as we continue to expand.
Our professional, compassionate staff drives the success of our services. They demonstrate their passion and dedication on a daily basis as they assist, counsel, teach, support and ensure a safe, secure and home like environment.
Riverside Foundation is a not-for-profit, tax-exempt 501(c)3 charitable organization. Our residential facility is licensed by the Illinois Department of Public Health and certified by the United States Department of Health and Human Services as an Intermediate Care Facility for Adults with Intellectual and Developmental Disabilities. The CILAs are certified by Illinois Department of Human Services. Riverside Foundation's Work and Activity Center is certified by the United States and Illinois Departments of Labor and is certified by the Illinois Department of Human Services as a Developmental Training Program.
Looking for a job that makes a difference?
A Riverside Story: Chris Kolb & Ken Marohn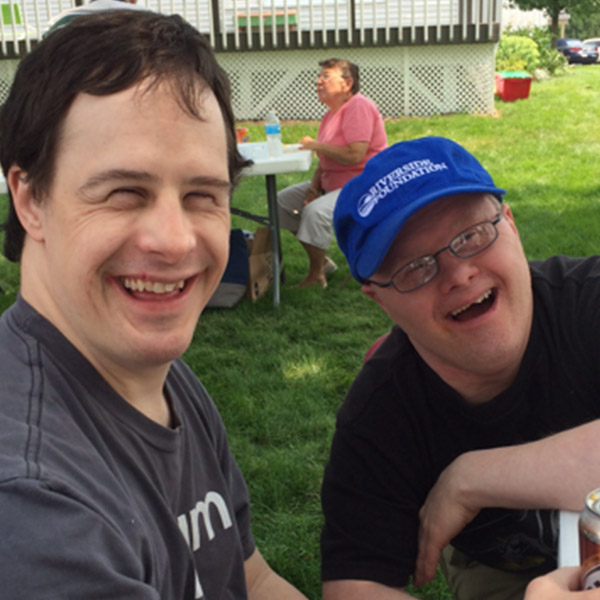 Chris Kolb & Ken Marohn have been friends and roommates for more than 15 years. They have been a part of each other's birthday celebrations and the two often go on outings together. They enjoy bowling, video games, movies and going to the arcade.
"Riverside has been a blessing to both Sasha and her family. We have been very satisfied with the care she has been receiving – and that she has shown marked improvement in her social and behavior skills. We are confident that she will continue to show progress under the care of Riverside."

− Meena Pais, Mother
Riverside Foundation relies on your donations to provide updated and enhanced equipment as well as innovative programming for our residents. Your generosity is guaranteed to have profound impact on someone's life. You can make a difference!