The majority of the funding we receive from government entitled programs such as Medicaid and Social Security cover room and board costs. Through donations, enhancements are possible and provide for innovative and updated technology equipment, environmental upgrades and compassionate care for our residents. These improvements and enrichments make a tremendous difference in our residents' lives.
Double Your Donation
Don't forget about corporate matching programs that can double the value of your donation to Riverside Foundation. See your employer's HR department for details.
Riverside Foundation is a not-for-profit, tax-exempt 501(c)(3) charitable organization.
Planned Giving
Giving Options
Charitable Gifts of Cash
Appreciated Stocks/Securities
Bequests
Real Estate
Life Insurance
To discuss planned giving or estate planning, please contact Deborah Rogers, Executive Director of Riverside Foundation, at (847) 634-3973.
To view our Planned Giving brochure, click here.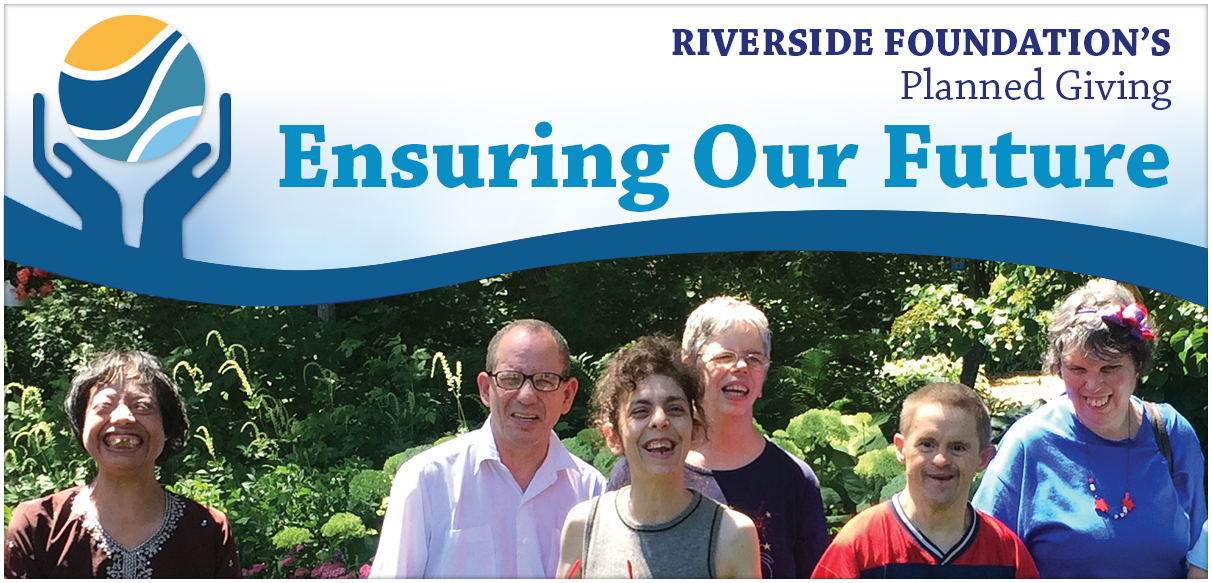 How to Donate
You can donate to Riverside by cash, check or credit card. Once we receive your donation, we will send you a letter acknowledging your donation for tax-purposes.
To discuss planned giving or estate planning, please call us at (847) 634-3973 or use the CONTACT US button and send us a message.
Shop AmazonSmile and Riverside Foundation will benefit.
Clothes
Clean and gently used clothing
Clean and gently used seasonal items such as coats, gloves and hats
Furniture
Gently used furniture
Household Items
Small kitchen appliances
Games and Books
Board games, puzzles and cards
Volleyball net and volleyball
Craft Items
Arts and crafts supplies
Garden Supplies
Birdhouse, bird seed and suet
Electronics
Movies (VHS and DVD)
Wii Games
Computer games
Headphones
Televisions, including small TVs with VHS/DVD
DVD players
MP3 players
Flat screen monitors
"I have been volunteering at Riverside Foundation for over 20 years – running the Scouting program. I have worked with the residents on a monthly basis throughout the years. The men and women in the Scout program participate in various activities providing diversion from regular routines. They sing, dance, play games and interact with peers. I have made close relationships with those residents who are involved in the Scout program. As a volunteer, I have had a wonderful feeling of satisfaction working with these great people. They show "appreciation" for what we do, and we love the response we get from being with them."

− Ralph Rehbock, Volunteer
Thank you for helping to build rich and fulfilling lives for our residents and for your support of the Riverside mission.