Run for Riverside – 5K Run or 3K WalkPart of the 20th Annual Rotary Race for Charity
September 9, 2017 @ 8:30 am

-

11:00 am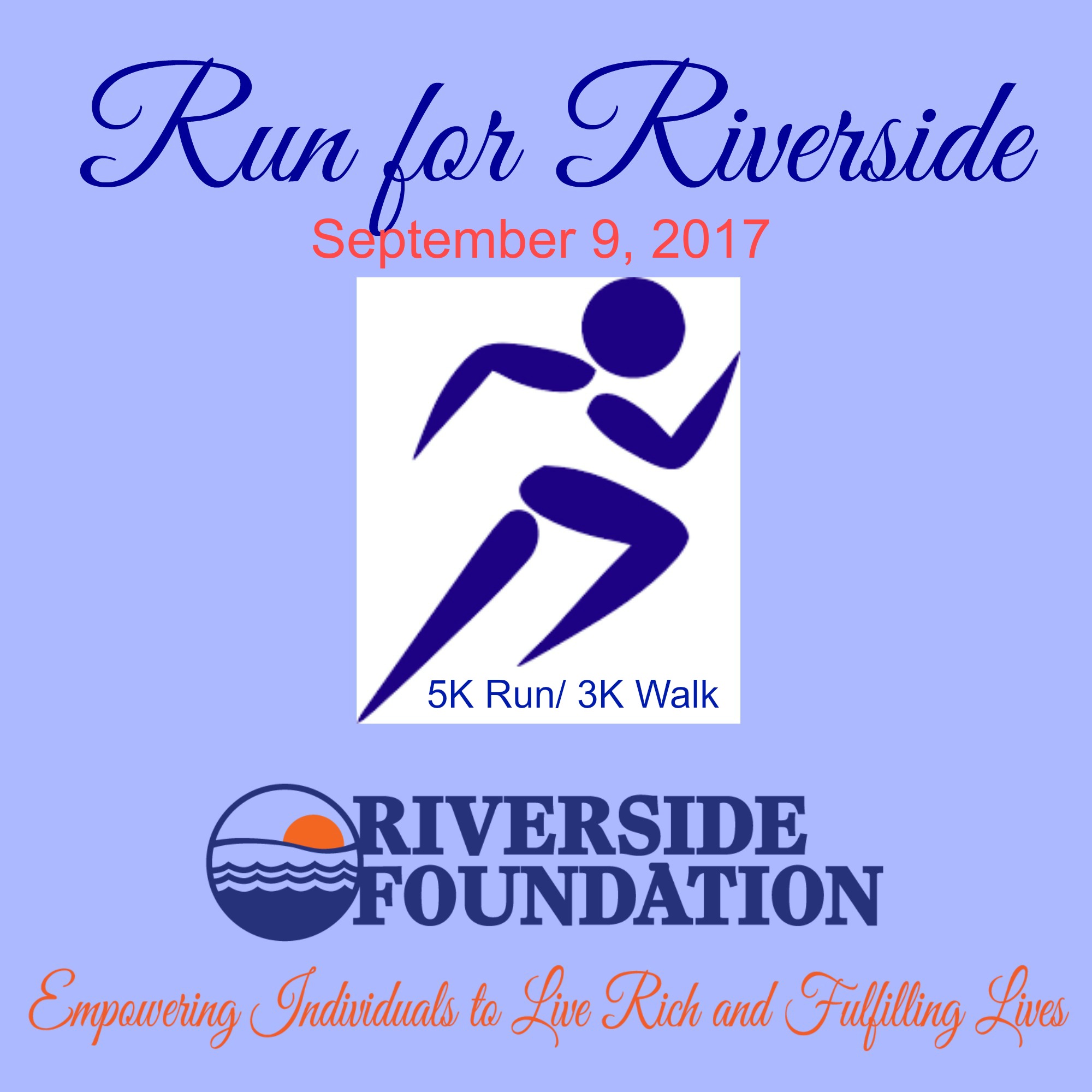 Join the RUN FOR RIVERSIDE fundraising team for a brisk 5K Run or a fun 3K Walk in beautiful Long Grove and enjoy a hearty breakfast with pancakes and Chick-fil-A biscuits or join our Mission of Caring as a sponsor of RUN FOR RIVERSIDE.
Schedule of Events
| | |
| --- | --- |
| 6:30-8:00 am | Check-in and walk-in registration |
| 8:30 am | 5K Race start, individual runners |
| 8:35 am | 5K Race start, groups |
| 8:40 am | 5K Race start, running strollers |
| 8:45 am | 3K Walk start |
| 10:00 am (est) | Awards Ceremony |
| 8:30-11:00 am | Breakfast – Free to registerd ParticipantsGuests may pay on site. Adults are $6, Children under 5 $3 |
Registration
$35/Walkers $40/Runners
Includes breakfast, T-shirt, goodie bag, timing services for runners, awards and a personal fundraising page.
Thank you for fundraising to support Riverside Foundation
The bulk of funds for Riverside Foundation are made by having participants solicit pledges in support of their walk or run effort.  When you register, please consider creating a Personal Fundraising Page which allows your family and friends to donate to Riverside Foundation in support of your participation and the adults with intellectual and developmental disabilities that live and work at Riverside's residential facilities and work and activity center.
To Register as a Runner or Walker, click here.
Please note – For credit card payments, a $2 online convenience fee will be added for each participant registered
To Donate to a Runner, Walker or Team, click here.
To Join our Mission of Caring as a Sponsor of RUN FOR RIVERSIDE, click here.
To Download the Sponsorship Opportunities Flyer, click here.
To Download a Race Brochure, click here.
To Download a Race Map for the 5K Run or 3K Walk, click here.
To Download a Parking Map, click here.
Course:
USATF Certification Number IL-13124-JW, effective through 31 December 2023.  The Rotary has laid out a beautiful up-and-back route for the 5K run and 3K walk that starts in downtown Long Grove and takes advantage of some of the area's picturesque terrain. It's been described as a 'rolling' course with a great downhill finish.  Split times are given at 1 & 2 mile marks. Water and aid stations are provided. ChronoTrack Timing is provided by Lakeshore Athletic Services.
Race Rules:
 With the exception of service dogs, animals are NOT allowed on the course or assembly grounds.  Owners will be requested to remove animals from the premises.
 Runners with strollers will start in a separate wave, last out.  Wheeled vehicles other than strollers and wheelchairs are not allowed on the course.
 The registration form and waiver must be signed and submitted, either electronically online or using the official paper form.
 The registration form and waiver for participants under 18 must be signed by a parent or legal guardian.
 Online registration ends Thursday, September 7th at noon but you're welcome to walk-in on Race day.
Awards:
Trophies and awards are given five deep in 5 year age increments, by gender, starting with a 14 and under category and ending with a 65 and over category. Additionally, all children receive participation ribbons. A link to race results will be posted on the Rotary site after the race – typically within 48 hours of race conclusion.
Parking:
Tips – The number of vehicles at the event is close to the capacity of the public lots, so plan a little extra time to find a spot.  Once parked, the lots are a 5 to 10 minute walk from the event.
Road Closure – They start closing the roads on the course, which includes the road that runs in front of the school, at 8:00 am. Please be aware that you will not be able to drop off anyone at the school after that time, nor will you be able to access the handicap parking or the parking to the rear of the school after that time.
Public Parking – The Village of Long Grove has two large municipal lots. There are also two small public lots behind the school.  Additionally, there is some street parking, particularly around the Archer Lot.
Private Parking – The Long Grove Community Church grants permission to use their lot.  Several merchants have customer parking, though will not be open for business during the event, or will just be opening as the event is ending.  If you park in a private location, please be a customer of that merchant on your way home.
Handicap Parking – The Rotary has a dedicated lot at Kildeer Countryside School. Because this parking is onsite, they must close it for safety reasons as they get ready to start the event, at 8:00am. If you plan to park here, please arrive well before 8:00 am and be aware that you will not be able to leave until the run/walk portion of the event is over (approximately 10:00 am).   There are a few handicap spaces in the public lots.
For more information visit – www.rotaryrace.org/event-info
The Rotary Race for Charity is organized by the
Rotary Club of Long Grove, Kildeer and Hawthorn Woods
to benefit its many charitable programs and projects.